Fighting for Peace
Bibliography
---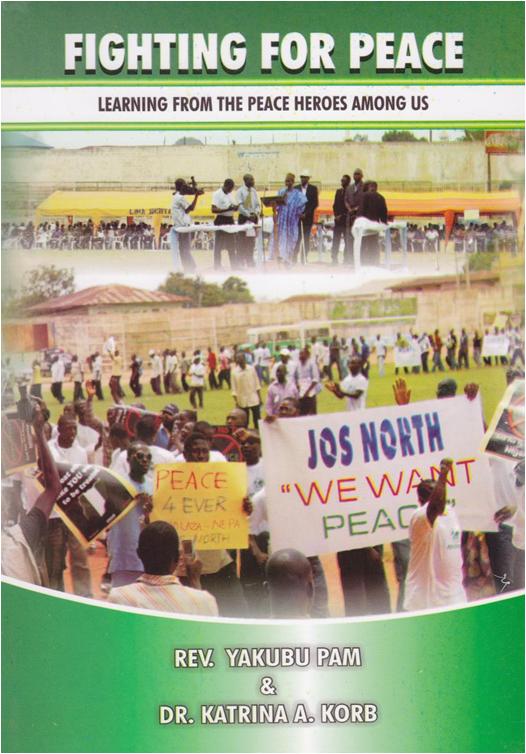 Bibliography

Abonyi, I., Ogbu, A., & Akinsuyi, Y. (2011, September 7). State security unveils the Boko Haram bomb factory. This Day.

African Women and Peace Support Group. (2004). Liberian women peacemakers: Fighting for the right to be seen, heard, and counted. Trenton, NJ: Africa World Press, Inc.

Assefa, H. (1993). Peace and reconciliation as a paradigm: A philosophy of peace and its implications on conflict, governance, and economic growth in Africa. Nairobi, Kenya: Africa Peacebuilding and Reconciliation Resources.

BBC News. (2004, 14 May). 'Idiot' cleric in Obasanjo spat.

Beck, A. T. (1999). Prisoners of hate: The cognitive basis of anger, hostility, and violence. New York: HarperCollins.

Brown, R. (1995). Prejudice: Its social psychology. Malden, MA: Blackwell Publishing.

Disney, A. E. (Producer) & Reticker, G. (Director). (2008). Pray the devil back to hell [Motion picture]. United States: Fork Films.

Enright, R. D. (2001). Forgiveness is a choice: A step-by-step process for resolving anger and restoring hope. Washington, DC: American Psychological Association.

Gandhi, M. K. (1957). An autobiography: The story of my experiments with truth. Boston: Beacon Press.

Higazi, A. (2011, January). The Jos crisis: A recurrent Nigerian tragedy. Friedrich-Ebert Stiftung Discussion Paper (No. 2). Abuja, Nigeria.

Hill, M., Hill, H., Bagge, R., Meirsma, P. (2007). Healing the wounds of trauma: How the church can help. Nairobi, Kenya: Wycliffe Africa.

Human Rights Watch. (2004, May 11). Nigeria: Prevent further bloodshed in Plateau State: Government should investigate Yelwa massacre, provide security.

Human Rights Watch. (2011, January 27). Nigeria: New wave of violence leaves 200 dead: Government should urgently protect civilians, invite UN expert to Jos.

Human Rights Watch. (2011, May 16). Nigeria: Post-election violence killed 800: Promptly prosecute offenders, address underlying causes.

Igwe, K. (2010, October 1). Car bomb explosions killed eight people and injured three near a parade in Nigeria's capital on Friday marking the 50th anniversary of independence, police said. Reuters.

Katongole, E. (2011). The sacrifice of Africa: A political theology for Africa. Grand Rapids, MI: William B. Eerdmans Publishing.

King, Martin Luther, Jr. (1963, December 18). Western Michigan University Speech.

King, Martin Luther, Jr. (1963). Letter from Birmingham city jail. In J. M. Washington (Ed.), The essential writings and speeches of Martin Luther King Jr (pp. 289-302). New York: HarperCollins.

Mbaya, D., Ogbeche, C., & Isah, Ahuraka. (2011, 14 September). Boko Haram - eight suspects arraigned. Leadership.

Miller, P. H. (2002). Theories of developmental psychology (4th ed.). New York: Worth Publishers.

Nnadozie, C., Shittu, S., & Haruna, A. (2011, July 10). Suleja church bombed; four killed, many injured - two soldiers injured in Borno blast. Daily Independent.

Parekh, B. (2001) Gandhi. New York: Sterling Publishing.

Reconciliation Network. (2004). Reconciliation as the mission of God: Christian witness in a world of destructive conflicts. World Vision International Peacebuilding and Reconciliation Department. [For a related work, click here.

Reuters, Africa. (2011, June 26). Update 1 - Bombs kill 25 at Nigerian drinking spot - sources.
---